Procellera® by Vomaris Wound Care, Inc.
Over-The-Counter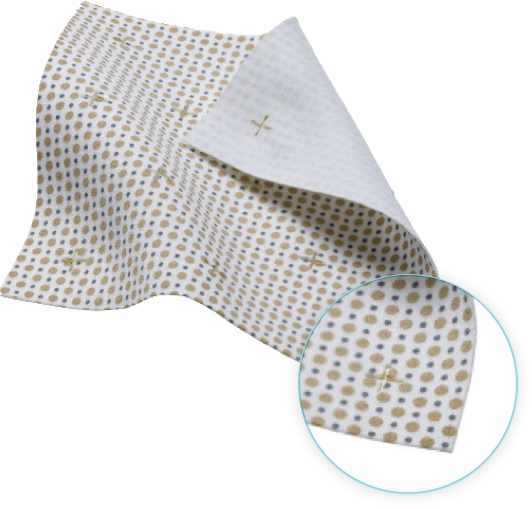 Procellera Antimicrobial Wound Dressing is indicated for superficial wounds such as minor cuts, scrapes, irritations, abrasions, and blisters.
Order From Vomaris
Procellera Provides The Following Features & Benefits
Non-antibiotic broad-spectrum antimicrobial protection.
A revolutionary new antimicrobial wound dressing may reduce the risk of infection while supporting the body's natural healing process.2-6, 8-10
Procellera is powered by an embedded matrix of moisture-activated microcell batteries that generate an electric field.
Available in single layer and self-stick composite configurations.
Customizable single layer antimicrobial dressings allow for application on diverse wounds.
Water resistant self-stick antibacterial composite dressings absorb excess wound drainage and enable maximum mobility.
Partner With Vomaris
Based on firmly established principles of the essential role electricity plays in regeneration and healing, V.Dox Technology has utility across a broad-spectrum of applications. Become a partner in advancing microcell battery-generated electricity to power the future of wound healing and infection control.
Become a Partner