Unrivaled
Vomaris's core technology platform powers the world's only non-antibiotic antimicrobial technology that is inspired by the body's natural electrical healing process.
Extensible
Vomaris's currently available products have broad indications in the prescription wound care market and are also available for over-the-counter use. Vomaris's bioelectric technology is being used across multiple medical and surgical specialties in both human and animal care. The ability to embed the patented microcell batteries onto a multitude of substrates makes this technology highly extensible into other use areas.
V.Dox Technology is commercially available directly through Vomaris and through distribution partners in dedicated specialty markets.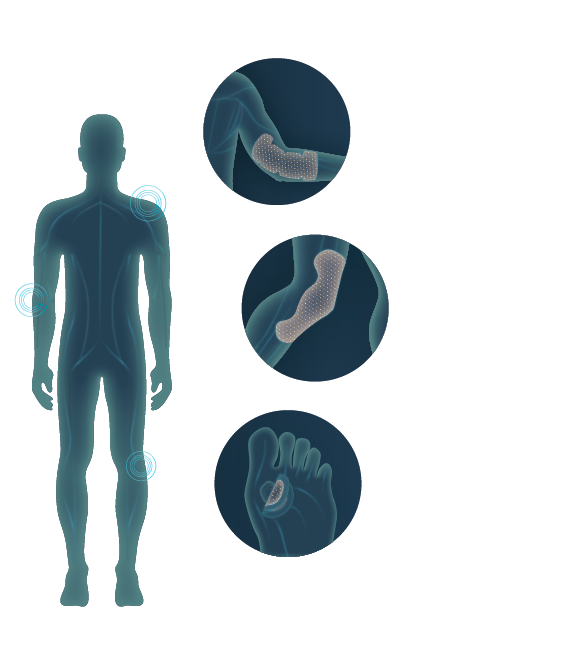 Partner With Vomaris
Based on firmly established principles of the essential role electricity plays in regeneration and healing, V.Dox Technology has utility across a broad-spectrum of applications. Become a partner in advancing microcell battery-generated electricity to power the future of wound healing and infection control.
Become a Partner