Description
Kit contains:
5 – 2"x2" Procellera Single Layer Antimicrobial Wound Dressings:
Procellera Single Layer is a wound contact layer dressing that should be used under an adhesive bandage (not included) to keep the dressing in place and help maintain a moist wound environment.
5 – 0.26 oz Energel Wound Hydrogel Sachets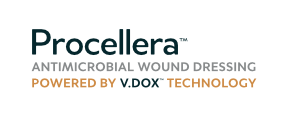 *In general, over-the-counter supplies like Vomaris's wound healing and infection control products can be purchased with FSA and HSA funds. Please consult with your plan administrator and/or review your plan information if you have any questions about the eligibility of a particular purchase; it is your sole responsibility to confirm FSA/HSA eligibility prior to making any purchase.